Haley Greene: From Laid Off to Calling the Shots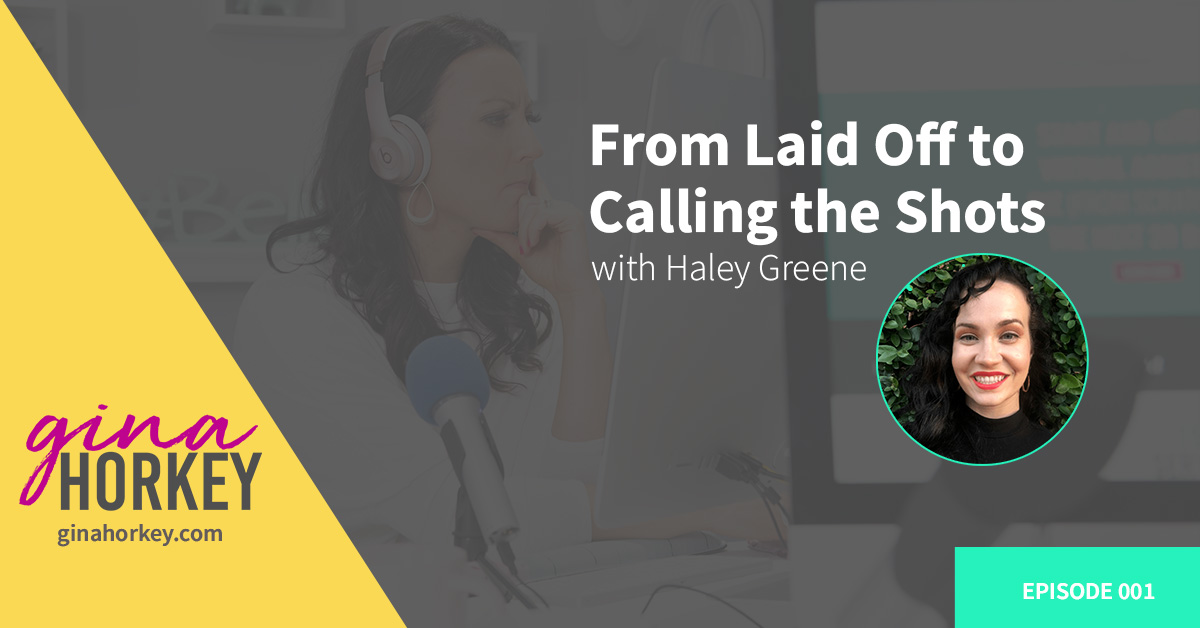 Subscribe with your favourite podcast app
Today we'll be chatting with a very successful freelance writer, Haley Greene.
Haley is a conversion copywriter and strategist who wants to change the way online businesses talk to their customers.
As a copywriter, she uses a research-driven process to write sales copy that helps her clients build connections and deliver a better customer experience.
When she's not at her desk, you can probably find Haley whipping up a new recipe or getting her hands into a craft. She's also a shameless sitcom fan, especially those classic shows!
Why should YOU tune-in?
Haley has been through it all – from facing the fear of self-doubt to botching a great opportunity and losing ALL of her clients at the beginning of the pandemic. Learn why she didn't give up and go back to her 9-5.
Spoiler alert: It's because working online is so f-ing satisfying!
What we're talking about:
0:56 – Banana bread + the Golden Girls
1:53 – Explaining to family/friends what you do for a living
3:00 – Haley's ideal clients
4:21 – Gina's one-time gig with Target
5:21 – The magical concept of referral marketing
8:30 – Haley's first time ghostwriting a book
11:07 – Other writing projects Haley's been working on
12:03 – The pandemic and freelance writers/virtual assistants
12:50 – How COVID-19 led to Haley's dream project
14:01 – How much $ Haley makes as a freelance writer
16:18 – What to do when you bite off more than you can chew
17:42 – What makes Haley want to continue to grow/scale her biz
19:40 – Why Haley no longer chases revenue
21:44 – How to thrive online offering services
22:28 – What starting as a freelance writer looks like
23:17 – What do I have to lose?
24:59 – Gina's first few gigs
25:22 – Botched opportunities = learning experiences
27:24 – How Haley lands the majority of her clients
29:22 – What's contributed the most to Hailey's success
30:31 – Did Haley ever think about throwing in the towel?
33:43 – How Haley built her business on the side of her 9-5
37:35 – How Haley would start over today
38:10 – What's it's like to lose all of your clients and start over
40:10 – Haley's best piece of advice for those tuning in
41:26 – How to get in touch with Hale
Links and Resources mentioned: